Zjetpack
Overview
Dive into the best space run of your life and dodge all the obstacles until you reach the end. Each level will be harder than the last and will test your gamer skills. The obstacles will be different each time and with new moves. You will have several lives at your disposal and you will even be able to collect new ones. Try to pass the game with the least amount of deaths. Will you be able to do it with only 0?
Controls
Q -> Up
A -> Down
P -> Right
O -> Left
Authors
This game has been developed by Z80Enjoyers, a group of computer engineering students at the University of Alicante, Spain. We are:
Samuel Benjamín Oliva Bulpitt - sbob1@alu.ua.es
Alberto Vegara Belmonte - avb52@alu.ua.es
Luis Jesús Marhuenda Tendero - ljmt1@alu.ua.es
Software
We have made use of the following programs and libraries to produce the videogame:
Visual Studio Code - Code editor
GIMP - Design of sprites, tilemaps and screens
Arkos Tracker - Music and sound effect composing tool
CPCtelera 1.5 - Game development framework
Reference to Larcena's Legacy
When the player is hit by an obstacle/enemy, he/she will have a few seconds of invulnerability. To indicate this state, a mason's helmet will appear in the top left corner of the screen.

This helmet refers to the helmet worn by Promotor in Larcena's Legacy.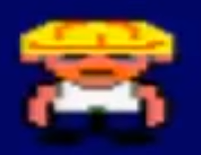 Screenshots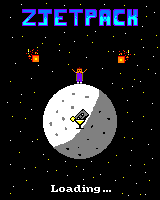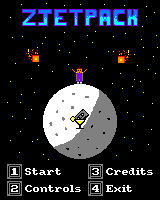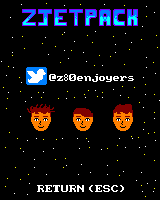 Loading Screen Menu Screen Controls Screen Credits Screen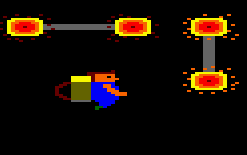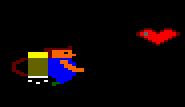 Enemies 1 Enemies 2 Bonus Life

License
This game is distributed under...
MIT License

Copyright (C) 2022 Z80Enjoyers / Luis Jesús Marhuenda Tendero (@ljmt1) / Alberto Vegara Belmonte (@avb52-ua) / Samuel Benjamín Oliva Bulpitt (@samuel0122)

Permission is hereby granted, free of charge, to any person obtaining a copy of this software and associated documentation files (the "Software"), to deal in the Software without restriction, including without limitation the rights to use, copy, modify, merge, publish, distribute, sublicense, and/or sell copies of the Software, and to permit persons to whom the Software is furnished to do so, subject to the following conditions:

The above copyright notice and this permission notice shall be included in all copies or substantial portions of the Software.

THE SOFTWARE IS PROVIDED "AS IS", WITHOUT WARRANTY OF ANY KIND, EXPRESS OR IMPLIED, INCLUDING BUT NOT LIMITED TO THE WARRANTIES OF MERCHANTABILITY, FITNESS FOR A PARTICULAR PURPOSE AND NONINFRINGEMENT. IN NO EVENT SHALL THE AUTHORS OR COPYRIGHT HOLDERS BE LIABLE FOR ANY CLAIM, DAMAGES OR OTHER LIABILITY, WHETHER IN AN ACTION OF CONTRACT, TORT OR OTHERWISE, ARISING FROM, OUT OF OR IN CONNECTION WITH THE SOFTWARE OR THE USE OR OTHER DEALINGS IN THE SOFTWARE.